Hollywood Dentist
Many people walk into our Hollywood dental office at TruGLO Modern Dental ready to have a smile they are proud of. Dental health is an important aspect of wellness for every person, and as much as we don't want to admit it, getting regular cleanings and other treatments done is essential! If we avoid the dentist for too long, then we are setting ourselves up for oral health problems to develop. Our team wants you to have a smile that you are proud to show and that helps you feel at your best. We have assisted people of all kinds of backgrounds with various dental issues, so we are confident we can address your needs. Whether you need to see a Doctor of Dental Surgery or a dentist for Family Dentistry or Cosmetic Dentistry, we've got you covered!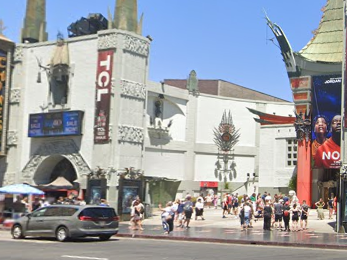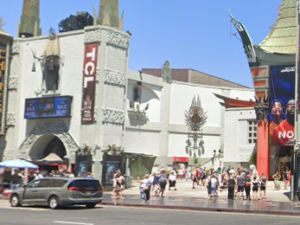 Walk Of Fame/Dolby Theatre Hollywood CA
As a tribute to some of the most legendary figures in the entertainment industry, the Hollywood Walk of Fame is a must-see if you are visiting our dental office. The epicenter for the walk of fame is located only a couple minutes from our Hollywood dental office (.02 miles), stretches along for more than a dozen blocks and attracts millions of people each year. Here you'll find the names of famous musicians, actors, directors, and more. Within the same area is the Dolby Theatre, which hosts the biggest events, performances, and movies in the world. Visiting the dentist is not everyone's favorite errand to run, however, you'll be doing your dental health a favor by letting a Doctor of Dental Surgery take care of your pearly whites! If you have family who needs care as well or want to refine the appearance of your smile, don't forget that we offer Family Dentistry and Cosmetic Dentistry too.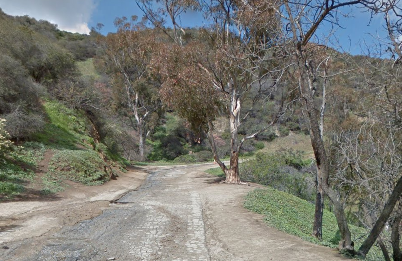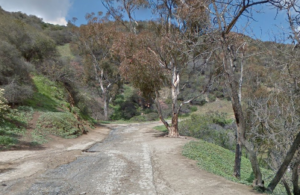 Runyon Canyon Rd Hike Trail Hollywood CA
As one of the most popular hiking sites in Los Angeles, Runyon Canyon Road Hike Trail is a destination not to be missed. This location is frequently seen in publications as the best hike around. There is also a 130-acre dog park in Hollywood that is located at the eastern side of the Santa Monica Mountains. If you want a hike that takes a few overlapping loops as you gander out into expansive views of Hollywood, then this hike is for you. As a Doctor of Dental Surgery would suggest, keep in mind that Runyon Canyon Park is busy, so if you prefer the safety of company while hiking, you will surely get that here. Runyon Canyon Rd Hike Trail is only half a mile away from our office, which is about a three-minute drive. After visiting our Hollywood dental office for Cosmetic or Family Dentistry, consider hopping over for a hike and time outdoors!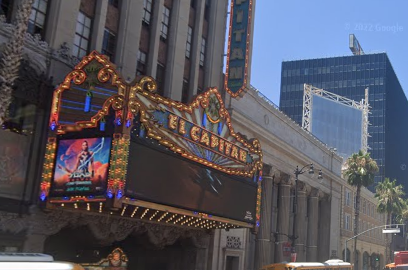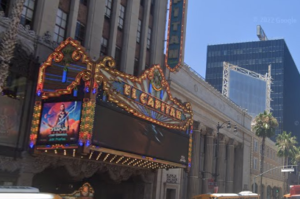 El Capitan Theatre Hollywood CA
In the 1920s, developers Sid Grauman and Charles Tobermann created the El Capitan, Egyptian, and Chinese theatres. The elaborate Spanish Colonial cast-concrete style exterior was designed by Stiles O. Clements. The luxurious East Indian-inspired interior design was done by architect G. Albert Lansburgh. Named "Hollywood's First Home of Spoken Drama", it is an impressive landmark to visit. The El Capitan Theatre was converted in 1941 from a playhouse into a movie theatre. This theatre is a great choice for your next outing with family, friends, clients, school groups, and more. Located 0.3 miles from our Hollywood dental office, it can be a great way to spend time after visiting a Doctor of Dental Surgery, or appointment for Family Dentistry and Cosmetic Dentistry. There's so much to see in proximity to our office, so please don't hesitate to ask us! 
The TruGLO Modern Dental, your local Hollywood dental office, we are happy to provide individuals and their families with the highest quality dental services. Our Doctor of Dental Surgery has made a remarkable difference to each client's dental health and smile appearance. We hope that if you are struggling with a dental issue, you don't forget there are compassionate people who can help you feel at your best. If you can benefit from Family Dentistry or Cosmetic Dentistry, please don't hesitate to reach out today for an appointment!
TruGLO Modern Dental Hollywood Dental Office
Hollywood Dental Office Google Review
"Dr Kalasho is my favorite dentist. When a problem was found during a check-up visit, she rearranged her schedule so it could be taken care of immediately. She is highly skilled and sensitive to a patient's needs. She also has a wonderful personality and a passion for dentistry. A winning combination. Nora, the dental hygienist, deserves the highest praise as week. Lastly. you can tell a great deal about a dentist by the way she runs her office. Dr Kalasho runs a highly efficient office, with a friendly staff that's highly professional." – David H.